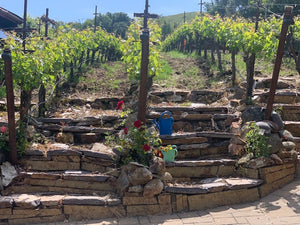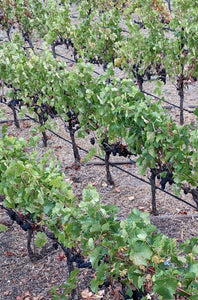 Tour with the Grower, Tasting with the winemaker
Susan (Grower) and Sal (Winemaker) offer a vineyard and cellar tour highlighting our Sustainable, Organic, Green and Dry Farming practices.
Our winemaker pours and present 4, One Oz. samples of our Estate wines, paired with 4 especially selected artisanal cheeses, home made and steam baked bread + assortment of nuts etc. (it's $45/person). 
Wine bottle(s) maybe purchased and enjoyed at our Mid-Vineyard deck surrounded by 3000 + vines, under a canopy of Oak trees, with most beautiful undulating  hills.
Non wine tasters ($35/person), infants free, groups Please contact us for pricing
For 10+ people, please call for special group pricing.
CHEERS, SANTE, SALUTE, PROST.
Please confirm
Date, arrival Time, Number of attendees.   Sal@captainvineyards.com 
Cell: 925-330-2440
 Enjoy the below clip from NBC's California Live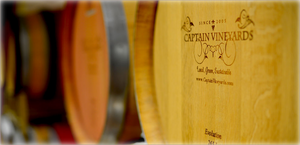 Natural
We believe in our Terroir. That's why we refrain from adjustments, filtering or additives. We let the quality of the grape speak for itself.
Small-Batch
Founded in the San Francisco Bay Area in 2005, Captain offers SLOW French barrel-aged wines from hand-picked vines on-site. Captain wines are only available at the vineyard or on our online store.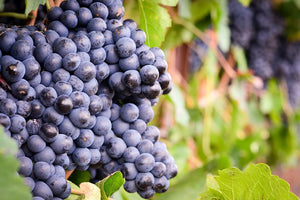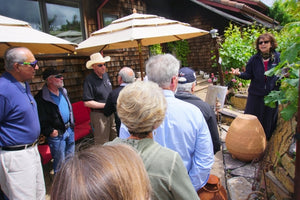 Educational and fun
Sign up for Bud-Break Tour of the Vineyard, farm-stay, community harvest, crush, or take classes on how to sustainably grow your own grapes and make your own wine. Contact: sal@captainvineyards.com
Sustainable
The Sustainability triangle has 3 corners: Environment, People, and Economics. Captain Vineyards has won numerous awards including California's Green Business Award, a WaterSmart award, Pollution Prevention Award, and we actively support initiatives such as Sustainable Contra Costa.
View the NBC snippet featuring Captain Vineyards for its Sustainability efforts:

Contact Us
Available By Appointment
Sal Captain: sal@captainvineyards.com
1969 Joseph Drive Moraga, California 94556